JURMALA TOURISM BUREAU
Address - 52 Jomas St.(entrance from Smilsu Street, behind the flower kiosk),
Majori, Jurmala, LV-2015

Phones: (+371) 677-64493, 29-02-7775
jurmalatour@apollo.lv; www.jurmalatour.lv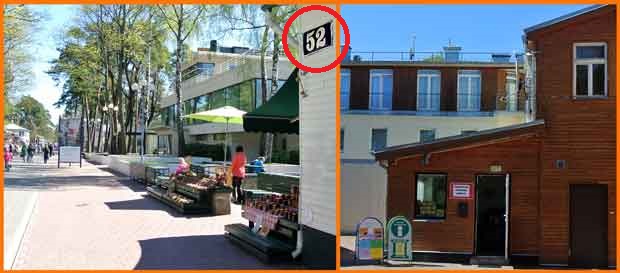 No. LV 40003399794
Account No. LV49 UNLA 0010 0104 6792 0
AS "SEB banka", SWIFT code: UNLA LV 2X

Excursions - for individuals, for groups and school pupil
Trips - theatre and concerts visiting with excursions
Services - scanning, copy, visas, insurance
Journeys - by bus, by airplane
Hotels - guest houses, apartments, camping
Jurmala Tourism Bureau offers:
– airplane tickets,
– bus tickets for international
buses,
– ferry tickets,
– insurance.
We offer guide services - in English, Russian, Latvian and other languages.
With Latvian tour operators we offer travels around the world and a rest on the South resorts.
Jurmala Tourism Bureau founded in 1966.

JTB situated in the centre of Jurmala town, only a few minutes walk from the railway station Majori, on the main pedestrian Jomas Street.

JTB offers tourist services:
- accommodation.
- excursions,
- tickets.
WELCOME to the Jurmala Tourism Bureau!